Comments collected on the elimination of Prakriti Giri:



maple
Green Belt


Prakriti Got Eliminated :
* Yesterday, they declared the result in Jaipur and Prakriti got eliminated. She did not cry.
We all agree that she sings average but we were seeking advice how to make the judges feel that they cannot humilate by saying whatever they feel like.
Many people were suggesting Prakriti to quit from the show. Yesterday after the result was declared her aunty told judges that after watching saturday's episode people were suggesting her to quit but she did not quit because GHORKHALIS never run away from the battlefield, rather prefer to die while fighting in the battlefield. CHOTE USTAAD was like battlefiled for Prakriti and she being a daughter of GHORKHALI she fought till the end.
She told judges that while commenting on child try to understand the physocology of child also. They said sorry to prakriti personally.Anyways, prakriti is always a CHOTE USTAAD for us. Dont miss to watch Friday's episode.

Dont miss to see Friday's episode.



nepalidai
:
*
Sad to know that she got eliminated. I am sure it is the judges who are fully responsible for her elimination. Humiliation to small kids in public should be banned from such programs. Those judges may be popular singers and music director, they totally lost their image as good human being at least from me. Jastai thulo bhaye pani behura ta dekhai halyo.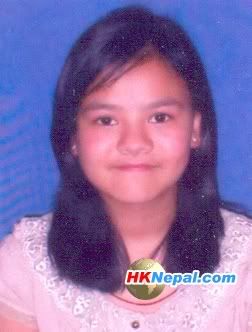 Cold Mountain
* Yes, this was bound to happen. They would not have let her win under any circumstances. She has been very brave, gracious and has maintained her dignity. She should be given a hero's welcome in Darjeeling.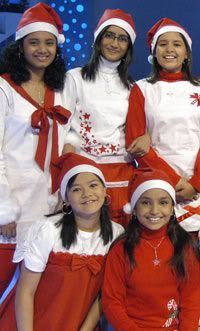 *
Prakriti Eliminated !!!!!!!!!
So finally Ganjendra and the Judges succeeded in eliminating Prakriti who had become dangerous for the Two Super Talented Gals , Anvesha and Aishwarya.
Prakriti U rockssssssssssssssssssssssssssss
* I am more than Happy for her
as she will not be facing any more humiliating comments
from those ***** Judges ...
Will Miss U Prakriti
!!!
* Atleast she'll not become the victim of blaming game now....Prakriti is our little star...Wish her all the success in life....and according to a post in Darjeeling-forum, her mother told the judges that public was suggesting to quit after such humliating comments but she diddn't coz gorkhalis prefer to die in battle-field than to run away!!
* Wow I am so touched by the comments of her mother ...
Great person she is yaar...
Hats off to her aunty......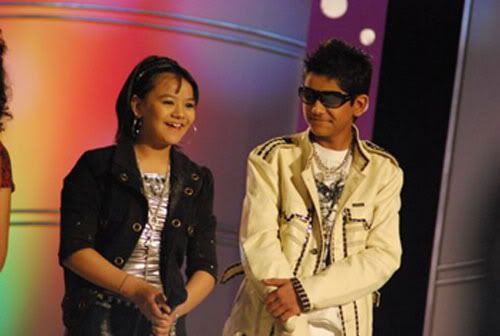 * So finally the Judges may rott in hell wid their deserving contestants
Prakriti wuz very gud although not trained... She wuz natural & we all are very proud of her....
An untrained voice can give so much competition to those so-called trained voice... Just imagine how bright Prakriti's future is.. Kudos to Prakriti!!
And Judges now REST IN PEACE!!!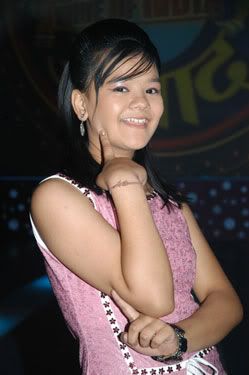 *
INJUSTICE INDEED!
I'm by no meens a fan of prakriti...I'm just postin dis comment coz 4 d 1st time i felt dat d judges were a bit 2 harsh on her.She din't sing "gila gila" dat badly 2 get a madhyam...Dey cud hav eesily givn her n "uttam" or juz,juz abt atiuttam...d 2nd song,,,sur was not at all fine,but again,madhyam was 2 low...she shud hav been givn uttam 4 dat 1.....she has sung sum of d songs worse dan dese(d 1 in salman's episode) but has managed a sarvottam nd atiuttam in dose...
Judges had 2 do dis or else,widout ANWESHA,dere wud hav been no use of watchin d finals,coz i'm sure anwesha is much behind prakriti in terms of public voting. But its gud dat judges respect "true talent",so dey brout up d "BEST-2"...D gals...Now since prakriti is eliminated,den guys 4m dis comm,its my sincerest reqst 2 u all 2 vote 4 anwesha...Music will loose if anwesha looses...............
An u guys shud b concentratin more on bringin out d "technical aspects" rathr dan bringin out "BASELESS TOPICS"...Y dont u talk abt prakriti's weeknesses nd come up wid suggestions 4 her impruvement,coz she terribly needs technical lessons nd shreya did xplain 2 her abt d mistakes,she committed in antara of d 2nd song,so u shudnt hav ny complaints 4m shreya(unless u ppl actually paid ny heed 2 her xplanation or u guys undrstnd music at all)...
And as 4 prakriti,she needs constant riyaz...inspite of vyom being untrained,he sounded much bettr dan prakriti nd was technically also bettr...Prakriti shud atleest devote 10mints 2 deep-breethin nd work on her "voice throw" nd "improvisation"...She is still under training period nd i feel her "GURU" isnt devotin much time on her "weak areas" nd yes,she shud also work on "high pitches"....And it wud b bettr if she concentrates more on becumin n actress or a model,coz she's more suitable 4 dose..................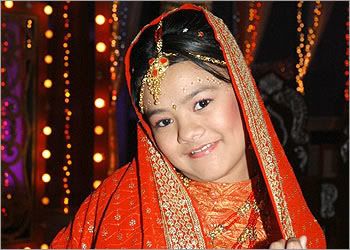 *
Kunal may be technically right...but thts not the way to handle the emotion of a 12 yrs old kid
. He should hv restrained himself from passing such a humiliating comments.
*
Kunal's comments is rigth but i don't like his comments .........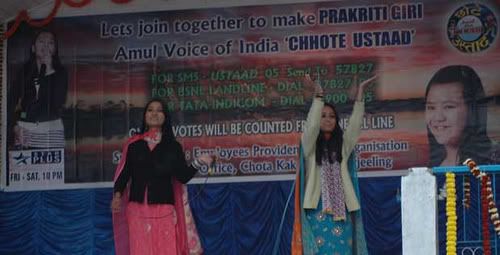 *
Chaadi Smoochy
Yawn Yawn tired of all these cries over Prashant & now Prakriti
... Our community people are brought into the show 4 humiliating dem... Always finding fault wid der singing... Waste of time.. Waste of money... And on top of dat humiliation for the whole community.. To hell wid the show... M neither voting nor watching it anymore
A 12 year old kid is being embarassed in front of whole public.. Shame on Judges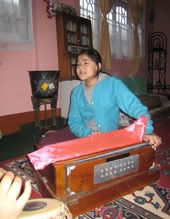 *
@Smoochy
Here comes the difference of opinion b/w u and I
.
I am really happy not to vote for her atleast today
as I dont want this Lovely innocent Princess to be humiliated more by those ..... Miser Judges and Producer.
I apologise for this ..... U do as per ur wish Smoochy!!!
I appreciate ur thinking.
*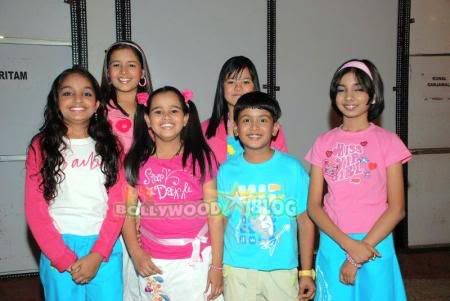 Prakriti Humiliated !!!!!
Is this the way to treat a 12 yrs old kid publicly?
.....
Just imagine what had happened to her self confidence especially after getting such a humiliating comments from the judges. NOw its no point remaining in the show or even winning it bcoz she had been made to realised tht she is a Loser even if she wins the title.
Kunal's statement " ...Pop star bansakti ho par Chhote Ustaad neva.." so its totally useless to remain in the show.
PRAKRITI WILL BE MORE THAN HAPPY IF SHE GETS ELIMINATED IN THE UPCOMING EPISODE... if she somehow gets the chance to be in top 2 then she will be humiliated publicly tht will Shattered her Self Confidence and she will never ever be able to take up singing as her career.
I wish Prakriti to be out this time........for her better being...and I think every like minded ppl should not vote for her even a single vote if they really love this kid and after her elimination the Judges should be taught how to handle sensitive feelings of a Kid.
No vote for Prakriti will be a fitting reply to these insane Judges and the producer of the show who will lose the revenue from SMSes and landline voting.
All the best for Prakriti for her future!!!
U are our Chhote Ustaad and future Rock Star.
*